How to use this Database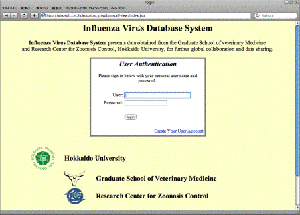 It is necessary to make your ID and password to browse this database.

Please click a left login button, and make your account.
---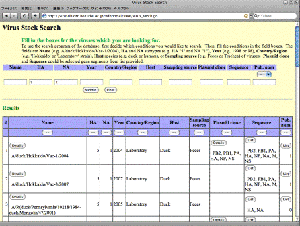 Please input the key word(s) that you want to search on this screen.

When the submit button is pushed, the list of virus stock is displayed.
---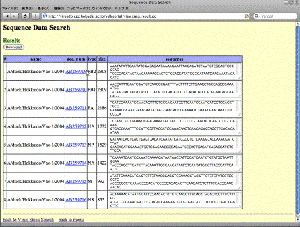 Please click each button when you want to see details.

The virus stock, the preserved plasmid, genetic information, primers for gene cloning, and scientific publications about this virus can be browsed.

This figure shows sequence data.